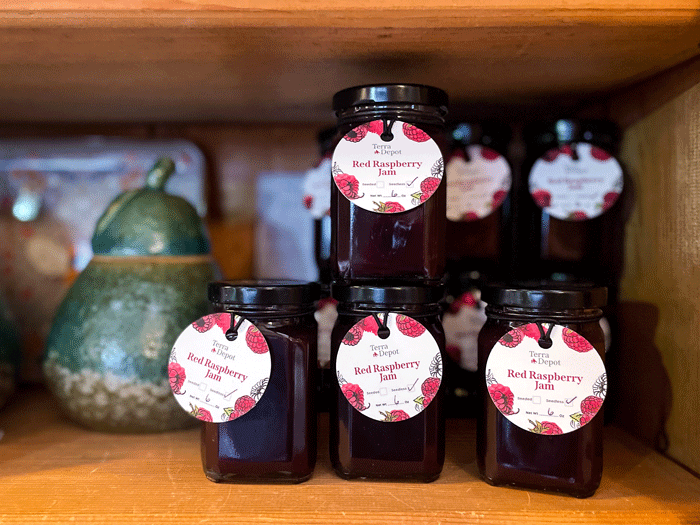 All's Clear
October 1, 2021
All's Clear
The Division of Wildlife has given the ALL CLEAR sign to feed the birds. No cause was identified for the songbird disease reported in SW Ohio and various other areas on the east coast this past summer. The wildlife folks had asked all residents to take down their feeders, apparently out of an abundance of caution, concerned that the feeders posed a threat due to birds congregating.
Authorities with the USGS National Wildlife Health Center ruled out many disease possibilities and will continue to look at the areas associated with the cicada hatch where the majority of the affected birds were reported.
As with most bad news – the word got out fast and furious back in May, but the "ALL CLEAR" message didn't make the front page.
SO HERE IT IS – LOUD AND CLEAR – Clean your feeders, hang them where you will get the best possible view, load them up with fresh, clean, and nutritious seed from our incredible selection at Terra Depot – get your cup of coffee, sit back and enjoy.
---
A Million and One Bird Feeders!
Terra Depot has an INCREDIBLE and really large selection of bird feeders ready for the fall feeding season. We are not quite at a million but you see where I'm going…Our top-quality selections have name brands like Aspects, Droll Yankees, Squirrel Busters, and Stovall Cedar Feeders. Every type imaginable – hopper, fly through, tube, and squirrel proof for every type of seed or blends.
We can help with designing the perfect feeding station and provide all kinds of sturdy hangers and attachments. Select the perfect feeder for your yard and for the type of seed you would like to offer.
Squirrel pressure can be handled with a baffle, a specialty feeder, careful placement of the station and even feeding our hot pepper selection of seed and suet.
---
Who are you, my little feathered friend?
So, there you are at the breakfast table, enjoying your coffee and hopefully a toasted English muffin loaded with our homemade Terra Depot raspberry jam. You are looking at your perfectly placed feeder and you don't recognize that cute little black-capped beauty that is going after the sunflower hearts. What is her name?
Grab your smartphone, download the free
Merlin Bird ID app
 from the Cornell Lab of Ornithology. The app will ask some basic questions and will present you with pictures and details of the visitor to make a positive identification. It's so easy and fun to use. Even for you snowbirds, the phone app will travel with you and help you on your everglade hikes this winter!
---
Yum, Yum, Yum and Comfort and Joy
Speaking of jam, I would like to introduce our new BLUEBERRY Jam to go with our seeded and seedless RED RASPBERRY Jam selection. We had a bountiful harvest this summer and made the most delicious blueberry jam you have ever tasted. We grow (and pick) all the berries on our farm in Navarre.
Jelly-making days start early, some very large kettles are filled to the brim and we handcraft a countertop full of intensely colored and flavorful jam. Our ingredient list is short – plump juicy berries, pure cane sugar, organic citrus-based pectin, and lemon juice.
This fall, we are packaging our jam with a buttermilk biscuit mix, biscuit cutter, and holiday ornament to make the perfect hostess gift or shippable (we can handle all the details) treat to friends and family. Plan to share our message of Comfort and Joy for the upcoming Christmas season. The gift boxes can be customized for you. If you do corporate/business gifting, consider our unique Comfort and Joy Gift Boxes – better than chocolate!
---
A Wild Night Indeed
I had a delightful evening on Sept 20, when I participated in the Wild Night for Wildlife, a fundraiser benefiting Friends of Stark Parks. Terra Depot was proud to donate one of our hand-painted concrete Great Horned Owls for the silent auction part of the fundraiser. There was a lot of bidding interest in our owl which raised $220 to help conservation efforts at the park. The theme of this year's event was to raise awareness for the endangered Ohio Spotted Turtle and especially the need to protect vital wetland habitats.
I sat next to some charming folks, one couple said that if they won the 50/50 they would donate half back to the cause. I commented on their generosity and jokingly said they were better people than me. Well wouldn't you know, I won the 50/50 and of course, I couldn't keep it all!