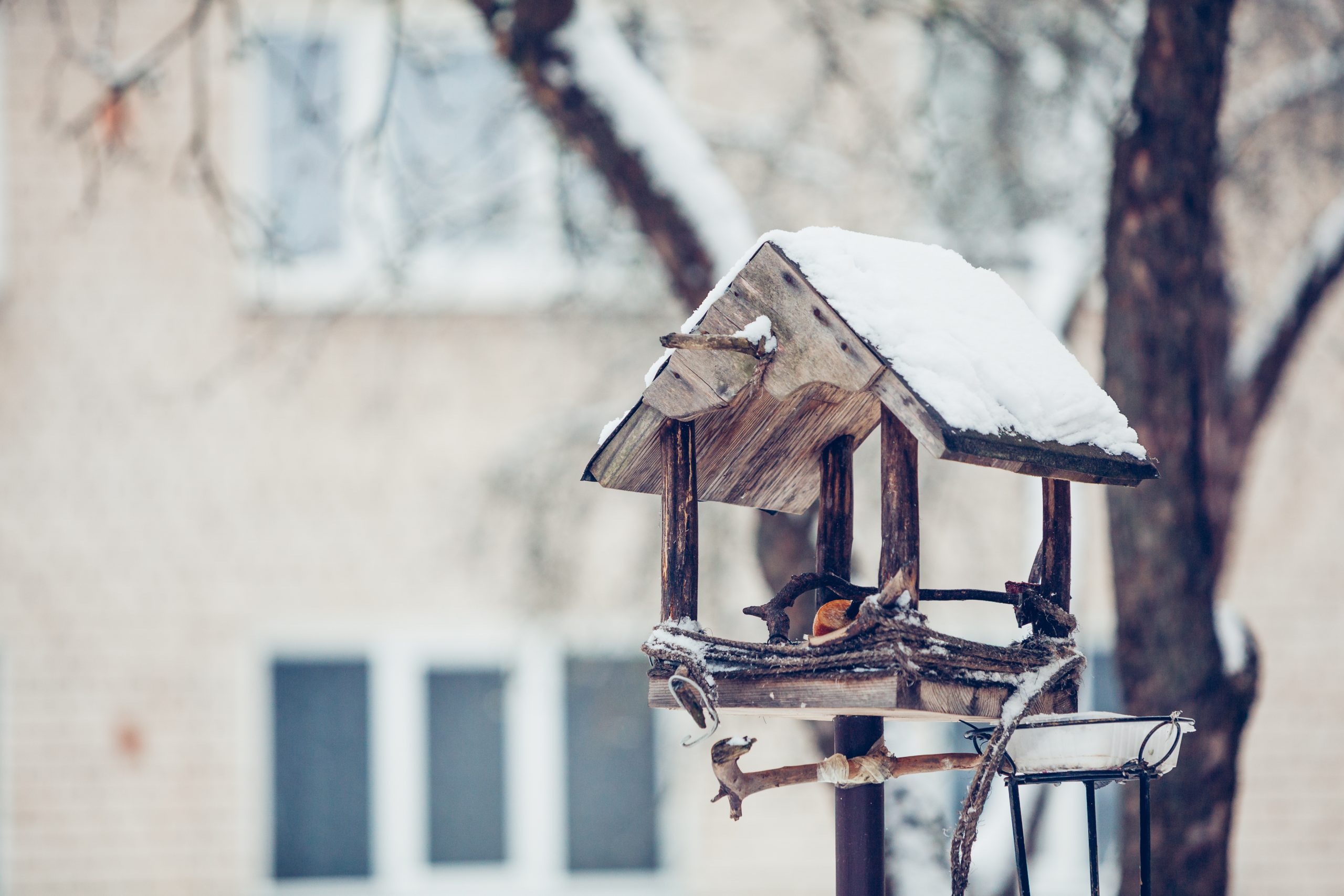 In-Store for Winter
November 1, 2021
In-Store for Winter
The Old Farmer's Almanac is predicting a "season of shivers" with lower than average temperatures. Only time will tell how much snow we'll be getting here in Stark County. In a world where it's hard to predict anything, Terra Depot is trusting the Almanac and recommending some things you can do now to be ready when the first flurries fly.
Anchoring a pole system or placing a sturdy shepherd's hook in the perfect location is much easier to do before the ground freezes. Locate the hooks to get the best visibility, but also factor in easy and safe access regardless of snow and ice.
Inspect your feeder to make sure all the parts and pieces are in good shape. Deep clean the feeders and seed storage bins. Use up "old" seed assuming it's stayed clean and dry.
Head over to Terra Depot to stock up on House Blend Supreme Mix, Cardinal Chickadee Blend, safflower, or peanut pieces. We take our seed seriously and you can depend on our blends to provide the critically important supplement to our birds' diets. This year has demonstrated that we really need to be there for our feathered friends so they will be there for us to enjoy. Terra Depot has it all. Maybe you need a bigger feeder or a different type of feeder? Stop in to see our incredible selection. Cheryl or I will point out the advantages of the different types of feeders to make sure you get the best fit.
You will treasure seeing your beautiful feathered friends perched on a clean well-stocked feeder, safe and protected through the winter months. Bring it on old man winter!
---
Seed Feature: Safflower Seed
Safflower seed, the small, white, angular-seed seen in both our Cardinal Chickadee and House Blend Supreme blends is a real favorite for some of the common songbirds at your feeder. The seed has a thick shell. Cardinals love it, and so do the chickadees, grosbeaks, doves, and native sparrows. Squirrels and house sparrows don't seem to like safflower seed as much as other varieties (something to consider to keep these pests away).
Safflower is an oilseed crop grown in the western great plains. The seed provides a high-quality fat content to help songbirds through cold winter nights.
Cardinals and grosbeaks tend to prefer fly-through, tray, and hopper feeders, which makes these feeders a good choice for offering safflower seed. Safflower also comes in seed cake and cylinder form for convenient feeding in multiple ways.
---
Featured Feathered Friend: Dark-Eyed Junco
"A round dark-eyed bird with tan to the brown chest, head and back (female) slate gray to charcoal (male); both have a white belly and pinkish bill. One reference book describes "leaden skies above, snow below" as a perfect way to identify a junco's plumage. In-flight, the tail appears as a white V.
The junco is a very common winter bird here in Ohio. Juncos spend the spring and summer much further north where they produce several broods per season. Their nests are ground-level, cup-shaped, and usually hidden in tall grass. They head south for the colder months. True snowbirds!
Small groups gather under feeders and will "double scratch" with both feet at the same time to expose seeds and bugs.
---
Easy Gifting: Comfort and Joy
Create a joyful tradition this holiday season with our Terra Depot Comfort and Joy Gift Box. Our very own homemade Raspberry and Blueberry jams and our custom Buttermilk Biscuit Mix. A delightful gift to create a delicious holiday brunch! Perfect for hostess gifts or to mail to families that want a taste of home. The gift box includes a biscuit cutter, Christmas ornament, Holiday tea towel, and a colorful ceramic jelly spoon. So here is a gift box loaded with goodies ready to make delicious memories!
---
Extending Thursday Shopping Hours in December
Thursday evenings during December, Terra Depot will have EXTENDED shopping hours. We will be open from 10 am through 8 pm. Join us Thursday evenings for refreshments, some delightful specials, and a relaxing and peaceful shopping experience.
Terra Depot is filled with unique and beautiful nature-inspired gifts. Hard time choosing? You should see how we gift wrap our custom Gift Certificates!
Thank you for helping to support our business, shopping locally means more today than ever before.